We produce stationary and support furniture for high-end shops as well as residential, business and Horeca solutions. To do this, each worker has a precise task, with operating instructions, to perform. Each department has a manager who supervises the processes and these are in turn supervised by our management.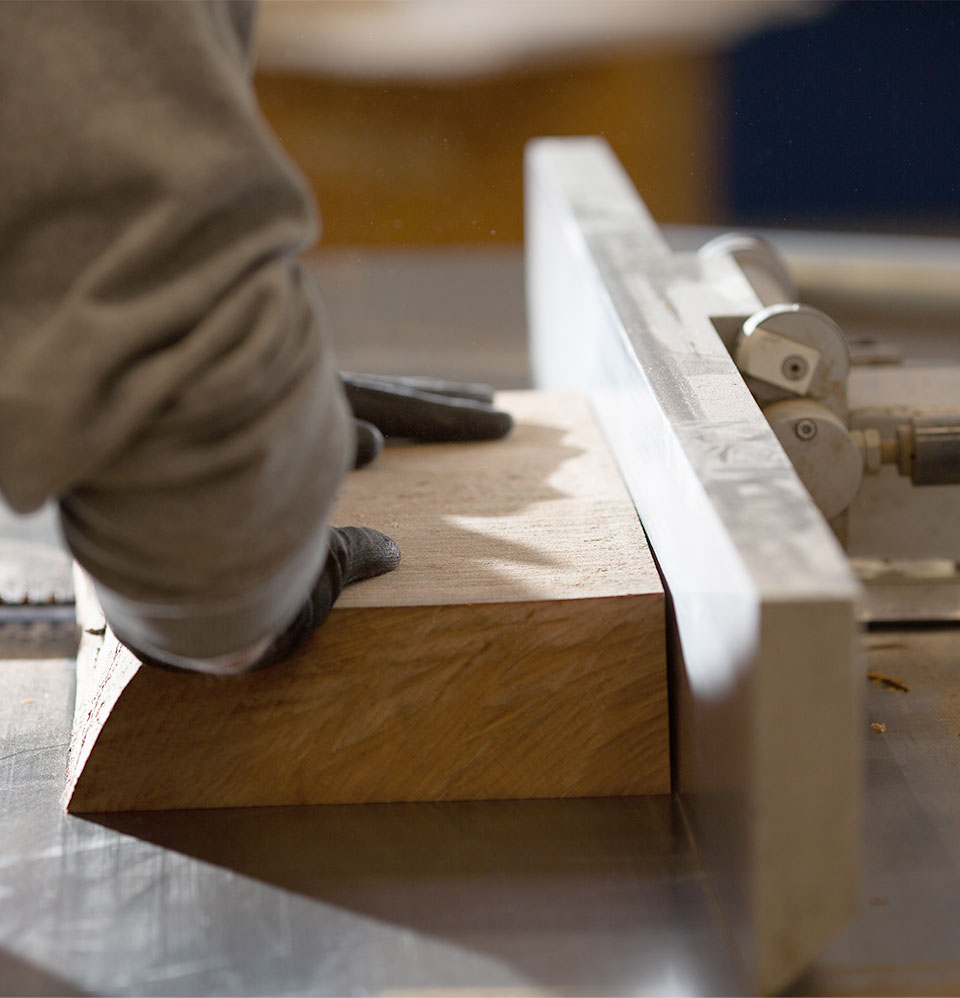 To meet the demands and needs of our customers, from the global brand to the private individual, everything must have the same value: from the production processes to the materials and their processing. A value that has changed over time thanks to research and innovation, allowing us to pursue non-negotiable human and professional values. At Marconi there is only one way of making things, different in colour, shape, material, but unique in the way they are made, finished and delivered. The only way we know: to be accurate, meticulous and scrupulous in the realisation of products.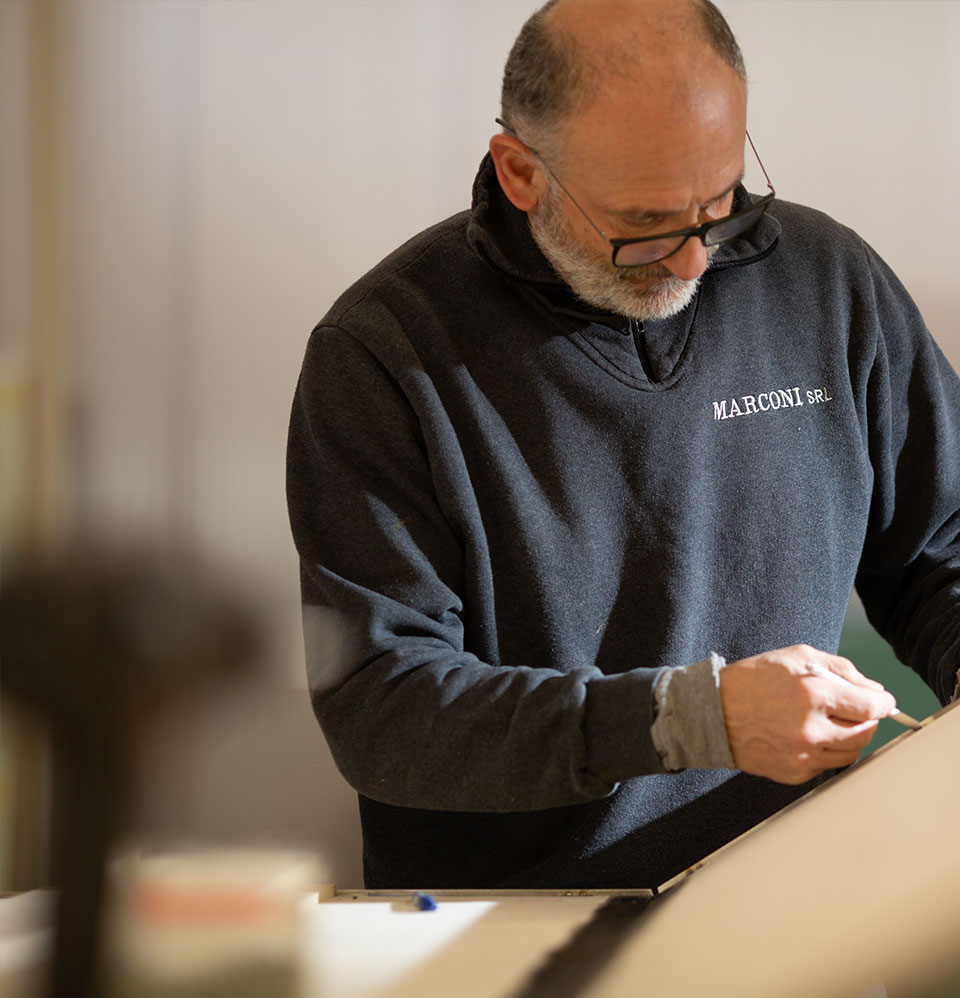 Original materials
and processing procedures
In order to create unique furniture, the choice of materials is fundamental: from machinery to processing procedures, from wood to paints, from upholstery to metals. Certified materials that guarantee our way of working and creating the finished products required by our customers. In our business process, technology is fundamental and constantly evolving, helping us to create products that are always different, but manual skill and craftsmanship are always present as they are irreplaceable in certain processes and finishes. Both are guided by the hand of man and our values: accuracy, meticulousness and thoroughness.