One family,
four generations,
pure made in Italy
Marconi was born in 1969, following four generations of woodworkers. We are a family that has transformed our lives in the image of work, with a great passion for wood and the ambition to create manufacturing excellence, in the name of Made in Tuscany and Made in Italy. We started by producing, by hand, finishing elements, furniture elements and interior furnishings, arriving at the creation of haute couture shops, restaurants, cafés, hotels, flats and turnkey villas.
We give shape
to your dreams
Fifty years of success in the name of creativity and the most original and innovative experimentation, with the quality of the end product as the North Star of our production. Moving the bar higher and higher, one centimetre at a time, one step at a time, never stopping to count, but thinking exclusively of customer satisfaction, which is the centre of gravity of each of our projects.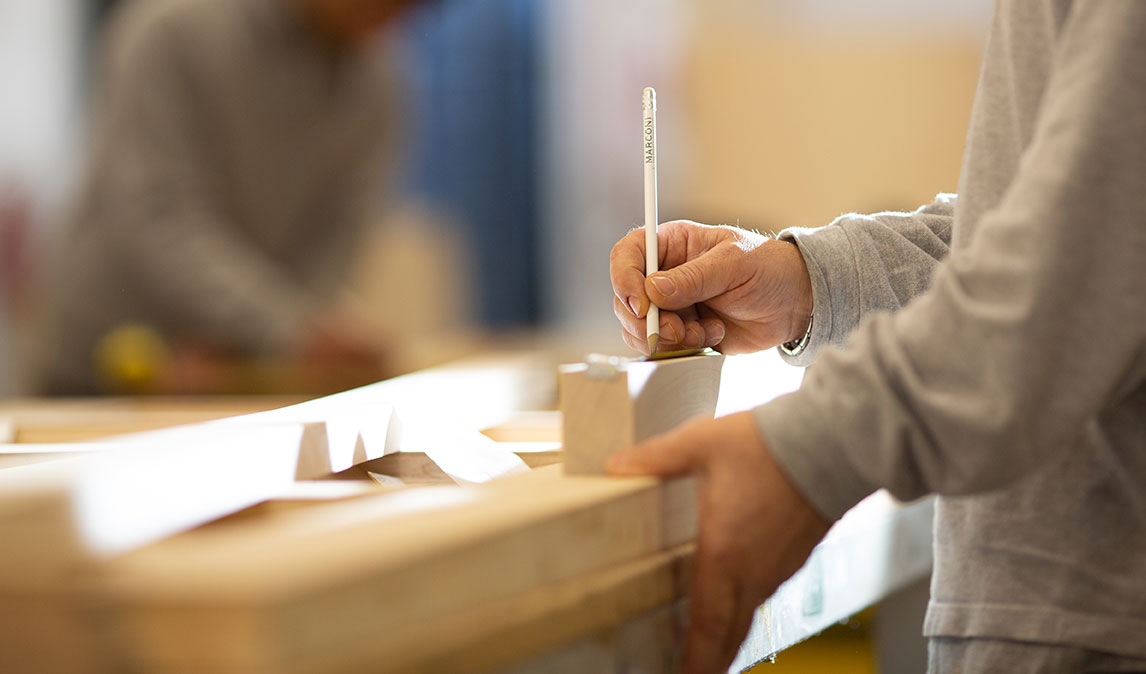 Accurate, meticulous,
scrupulous
Details always make the difference, and we have also followed them in our growth, perfecting our own production model, in which the designer-craftsman relationship has become crucial. The meeting and collaboration with a global brand, then, was for us the driving force for a technological evolution that involved machinery, materials, logistics, work organisation and design. The imperative? To give shape to the dreams and visions of contemporary architects and designers.
In 1996, with a view to offering designers and customers a complete turnkey service, Marconi participated in the creation of MCM, a company specialising in the processing of metal products. The increasingly varied and articulated orders in fact require the use of professionalism, materials, techniques and processing different from those of wood, and only direct control guarantees their perfect success.
Applying Marconi's principles of research, innovation and quality, in just a few years MCM rapidly established itself for the quality of its creations and for the technical and executive support it is able to provide in the various sectors in which it operates, from retail to private, from nautical to contemporary art installations. The company currently employs 50 employees, including qualified technicians and craftsmen, in its premises of about 3000 square metres.
Continuous care for customer satisfaction and to to the product quality and a constant commitment to improving the production process led Marconi to obtain the ISO 9001 certificate in 2006, the highest benchmark for quality management system certification, confirming the credibility it has acquired over the years.
Identical attention is dedicated to compliance with regulations on employee health, accident prevention and maintaining a healthy and safe workplace. Thanks to the implementation of a precise company policy Marconi received in 2013 the OHSAS 18001 certificate, today ISO 45001.
m2 between production and showroom